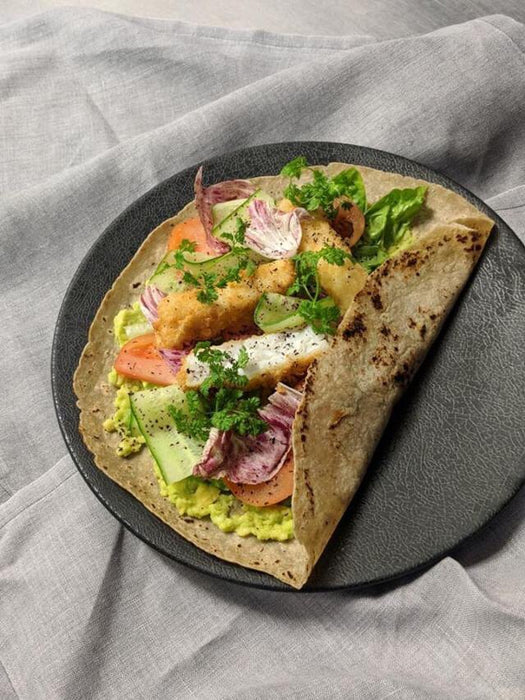 Gluten Free Wraps (Pkt of 4) 260g - GF Precinct, Australia (FROZEN)
Gluten Free Precinct are artisan bakers based in Victoria, Australia who believe in producing breads that are delicious, healthy, natural and as fresh as possible. All their breads are handcrafted in a gluten-free bakery, ensuring that there is no cross-contamination from any products with gluten. 
GF Precinct wraps are made from scratch, from our own flour mixes and recipes.
Ingredients: Stoneground buckwheat flour, Chia flour, Brown rice flour, Tapioca starch, Psyllium Husk, Filtered water, Plant fibre, Xantham gum, Vinegar, Sea salt.