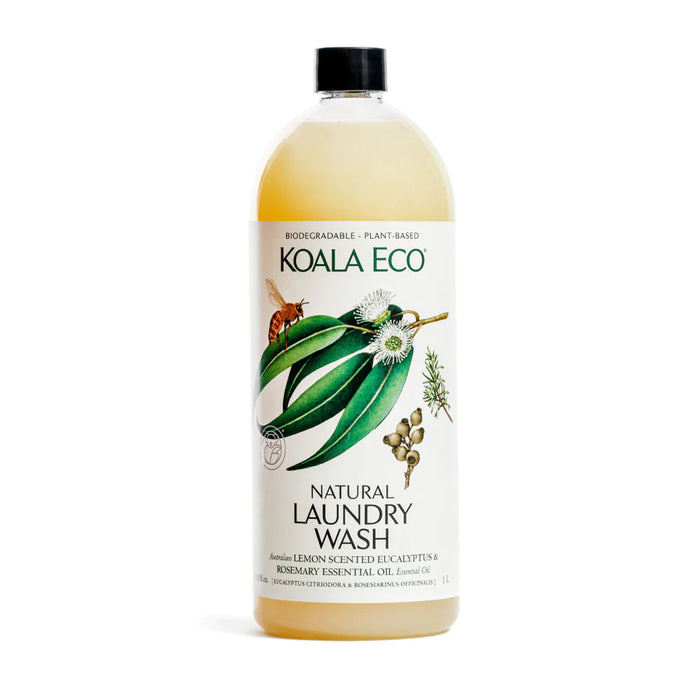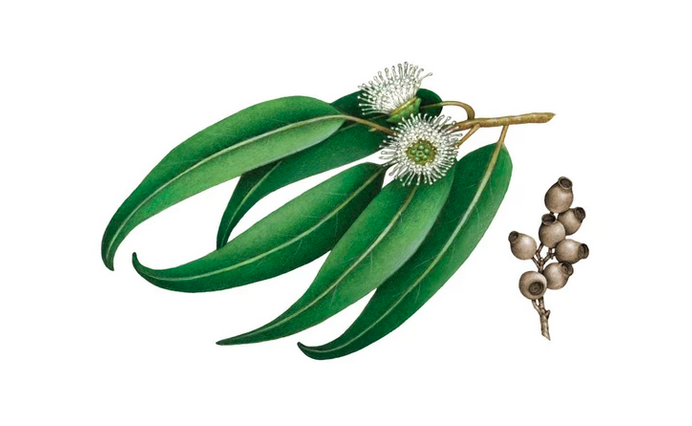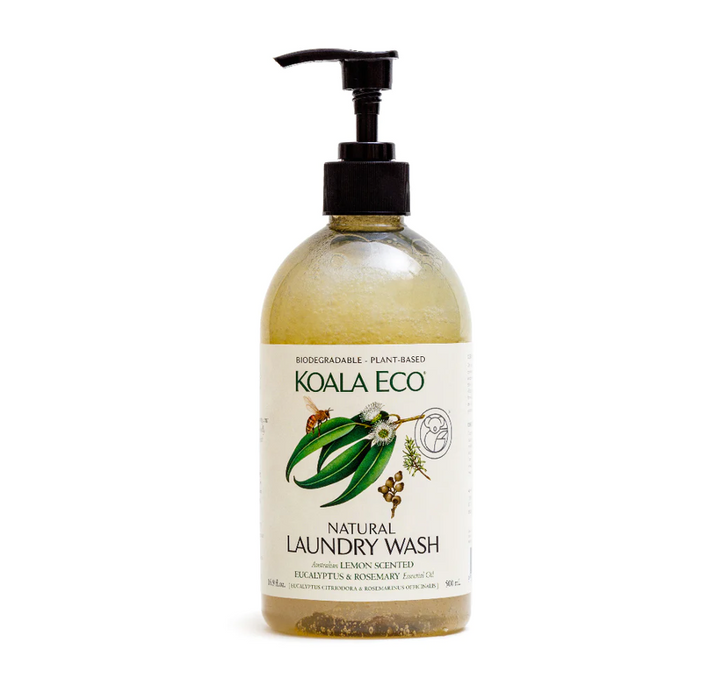 All Natural Vegan Laundry Liquid - Koala Eco - Lemon Scented Eucalyptus
LEMON SCENTED EUCALYPTUS & ROSEMARY ESSENTIAL OIL LAUNDRY LIQUID

Our Lemon Scented Eucalyptus & Rosemary Laundry Liquid combines two of nature's best antibacterials in one powerful, aromatic formula. This biodegradable and eco-friendly plant-derived formula effortlessly delivers a thorough and effective wash without the use of harsh chemicals, and is safe for sensitive skin. Allow the freshness of lemon and the warm and healing fragrance of rosemary to care for and deep-clean your laundry, infusing it with the scents of Australia.

Safe, powerful, plant-based made with Australian essential oils  Kind to your family and the environment. Everything we make is: biodegradable, plant-based, never tested on animals, grey water and septic safe. We don't use : palm oil, dyes, masking agents, synthetic perfumes, chlorine, bleach, sodium laurel sulphates & phosphates.

INGREDIENTS:
Plant-Based Ingredients: Aqua (purified water), Decyl Glucoside, Sodium Lauryl Glucosides Hydroxypropylsulfonate (plant-based biodegradable surfactants), plant-based biodegradable solubiliser, eco-certified enzymes, Eucalyptus Maculata Citrodora (Lemon Scented Eucalptus essential oil) Rosmarinus officinalis (Rosemary essential oil), Dehydroacetic Acid (Eco-certified biodegradable preservative suitable for greywater and septic tanks). 
* patch test if unsure of suitability
RECYCLABLE AND REFILLABLE