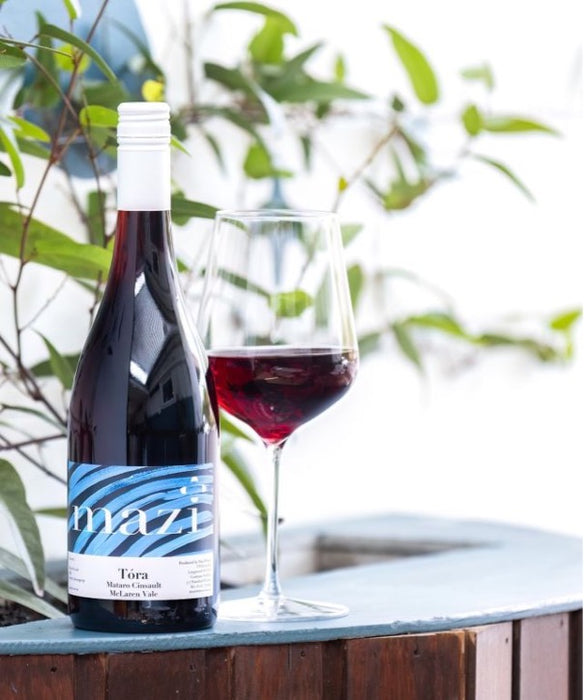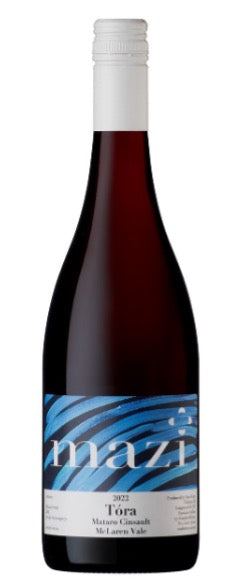 2022 Mazi 'Tora' Mataro Cinsault 750ml
Tora. It means 'now'. And it is here. Now.
The 2022 'Tora' Mataro Cinsault is the latest offering and '2nd act' of our rose winemaking storyline. But with a twist…
Made from the same grapes used to create our fabulous roses, the Tora is composed of the most concentrated portions of Mataro and Cinsault rose juice making it a delicate, yet full flavoured light dry red wine. The Tora was partially barrel fermented and matured in old 500L French oak casks for five months prior to bottling.
The resulting wine displays a tight, yet well-rounded palate showcasing all of the signature flavours of McLaren Vale Mataro and Cinsault. Asian spice, red cherry, cranberry, musk and violet are all on display in this wine for all seasons.
Swillable. Chillable. Irresistible.