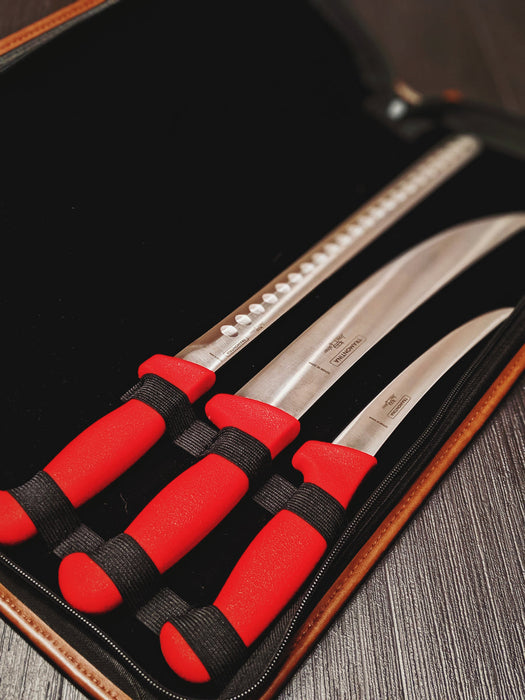 Cape Grim Tramontina Branded Low & Slow Knife Set in Leather Pouch
Branded with your favourite beef brand in a leather-style case, our Tramontina set consists of:


12" Brisket Slicer, a sharpened, scalloped blade, this knife allows expert slices of Brisket, Ham and Roast in one stroke.
6" Boning Knife, featuring a narrow blade and sharpened tip, this knife is ideal for preparing fish, poultry and meat.
10" Carving Knife, Curved and sharpened to precision making carving easier for perfect slices.

A perfect present for anyone! This is great for Christmas, Father's Day, Mothers' Day or anything in between.