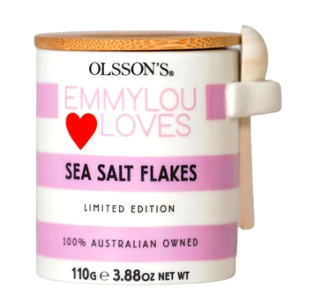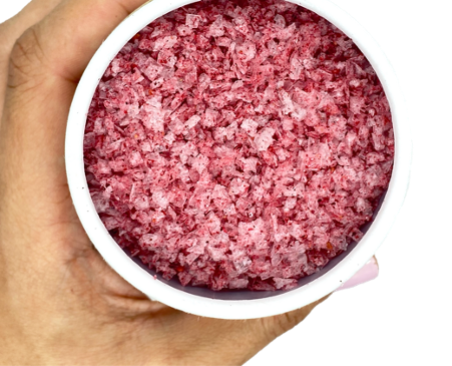 Olsson's Emmylou Loves Salt Stoneware Jar 110g
After the success of the kraft canister product, Olsson's in collaboration with Australia's real-deal woman, Emmylou MacCarthy will be launching an exclusive limited edition Stoneware Jar. Filled with adorable salt that is made up from two natural ingredients, Olsson's Sea Salt Flakes gently mixed with dried Australian Davidson Plum powder, giving this salt a vibrant pink hue that will be a stand out on any savoury or sweet dish!
Olsson's x Emmylou Loves Sea Salt Flakes are made from 100% Australian Ingredients and are free of artificial colours, flavouring and preservatives making it completely natural.