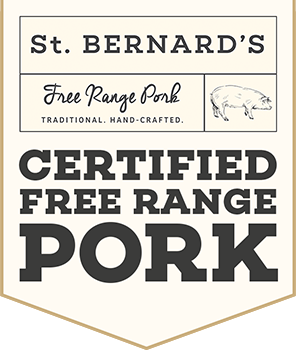 Chilled Pork Mid Loin Chop 280g/Pkt - Linley Valley Australian Free Range Pork - AVAILABLE ON WEDNESDAY, THURSDAY, FRIDAY
Western Australia is well known for its vast, pristine, natural environment. Our clear blue skies and clean air are the envy of the world, and it's here that Linley Valley Pork has been raising pigs for over 30 years. Everyday our farms breed, process and supply the finest, freshest, quality pork to selected butchers and retailers across Australia.

Over the past decade, the provenance of the food that we eat has become increasingly more important. We are demanding more transparency in what we consume – we want food with environmental integrity, 'real food', with real flavour.