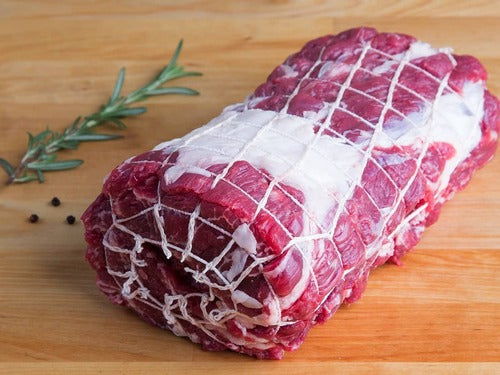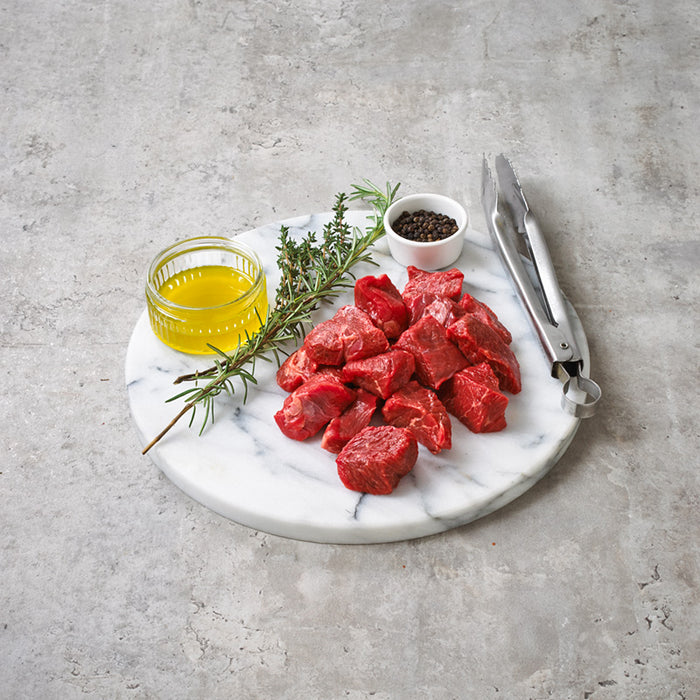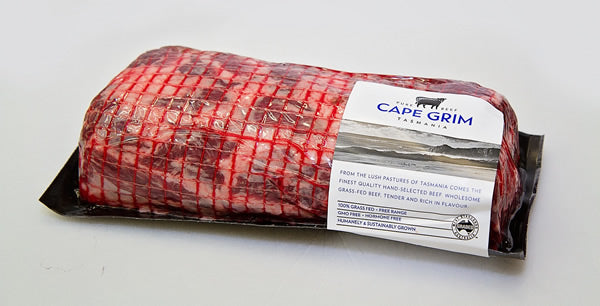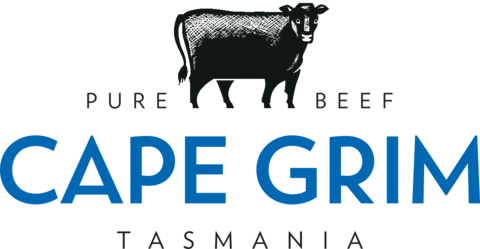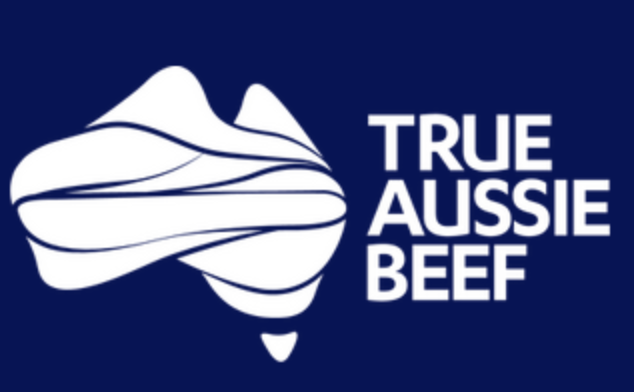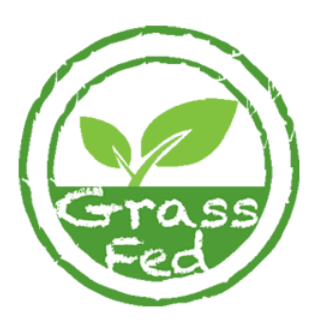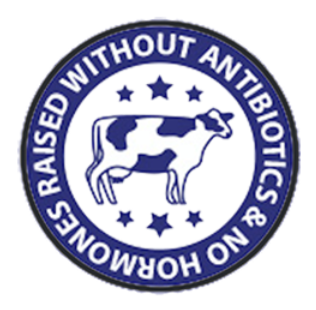 Butcher's Cut Beef Chuck Eye Roast +/-1kg - Cape Grim Grass Fed
Wonderfully suited to all style of slow cooking, we think these Chuck Eye Roasts are one of the tastiest cuts of them all!
Tasmania is world-renowned for its rugged wilderness, pristine beauty and landscape of vivid contrast.
Cape Grim in the far northwest corner, shaped by wild Southern Ocean swells, abundant rainfall has the cleanest air in the world.
Our proud collective of beef farmers throughout Tasmania, King and Flinders Islands, have a commitment to sustainable farming and ethical practices.
They nurture the finest quality cattle, without harming the pristine environment.
Raised on rich pastures with nothing else added, Cape Grim Beef is hand-selected and rigorously graded, rewarding you with pure beef flavour – made by nature.
Angus genetics are renowned for producing cattle with good marbling and growth rates.

Marbling adds flavour and makes cooking easier, and high growth rates produce beef that is very tender.
All beef are pasture fed and growth enhancers are never used and no therapeutic anti disease treatment is allowed during the life of the cattle.
Chuck Eye Roast also known as Pot Roast is best cooked slowly or marinated as is slightly tougher than other cuts - slow cooking is perfect for this cut of meat.