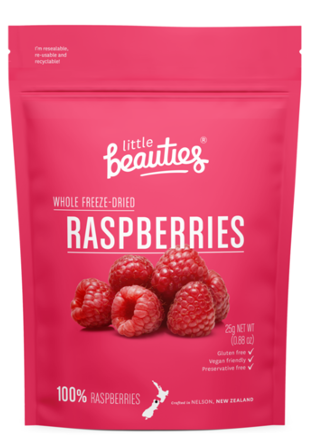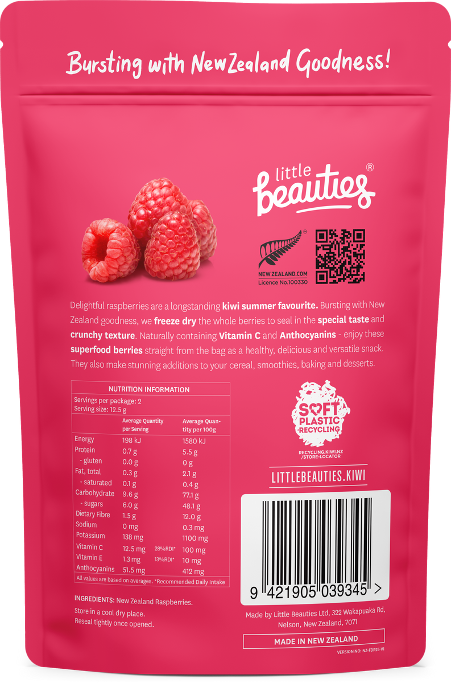 100% Freeze Dried Whole Raspberries 20g - Little Beauties
Delightful raspberries are a longstanding kiwi summer favourite. Bursting with New Zealand goodness, we freeze dry the whole berries to seal in the special taste and crunchy texture. Naturally containing Vitamin C and Anthocyanin's - enjoy these superfood berries straight from the bag as a healthy, delicious and versatile snack. They also make stunning additions to your cereal, smoothies, baking and desserts.
Our raspberries are different because they are all grown right here in sunny Nelson and not imported from overseas. All our fruits are 100% home grown in beautiful Aotearoa which we're extremely proud of. It means we can take care of you, our local growers and communities better too.