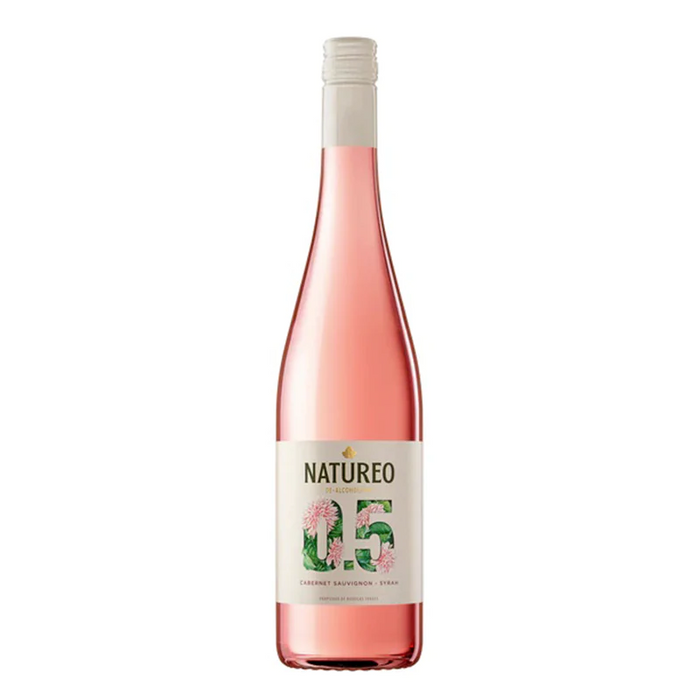 Natureo Rose Wine 750ml <0.5%
The Natureo range of premium de-alcoholised wines comes from Bodegas Torres SA, one of Spain's largest and most respected wineries located in the historical wine growing area of Penedès in the Catalonia region near Barcelona. This 2018 Natureo de-alcoholised Rosé is made from Shiraz and Cabernet Sauvignon grapes fermented in stainless steel vats under controlled temperature.
Winemaker Comments:
This 2018 Natureo de-alcoholised Rosé has a bright glossy cherry-red colour and aromas of fruits of the forest and red liquorice. In the mouth it has a fresh and happy fruity flavour and a long after taste. Excellent as an aperitif, ideal for all kinds of Asian and rice dishes and is suitable for Vegans.