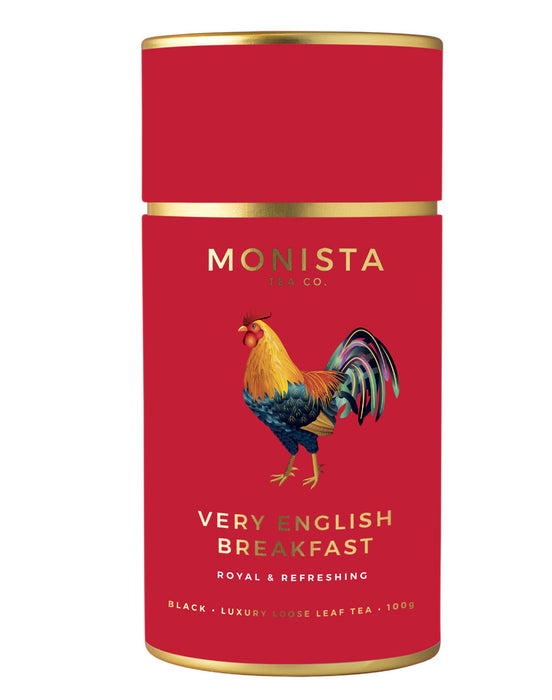 Very English Breakfast - Monista Tea 100g (Loose Leaf)
ROYAL & REFRESHING
Blended from the finest black teas, Monista's Very English Breakfast tea is the ideal breakfast blend for those who enjoy a medium bodied, refreshing breakfast tea. 

Monista Tea Co's luxury loose leaf tea and tea accessories are the perfect g i f t for anyone who loves specialty tea. 
Our range is comprised of black tea, green tea and organic herbal tea. Our specialty teas are hand blended in Melbourne, Australia, with ingredients carefully selected f rom around the globe.