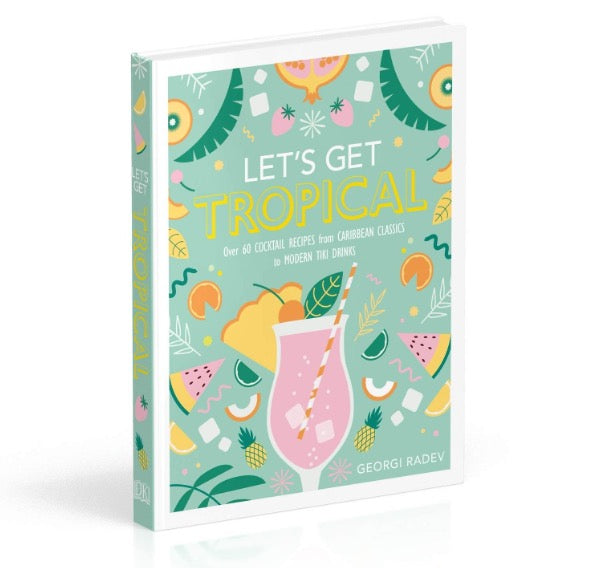 Let's Get Tropical - Georgi Radev
ABOUT LET'S GET TROPICAL Planning the ultimate summer cocktail party? Dreaming of unwinding on a hot, tropical beach with a cool drink?
Bring a taste of the tropics to your home with Let's Get Tropical. Celebrate summer with over 50 fabulously fruity tropical drinks from tiki mai tais to Cuban mojitos.
Discover the origins of these classic cocktail recipes and get the low down on rum, tequila and other popular spirits. If you need a break from the booze, many recipes feature a "lose the booze" option with all the fruity flavor but none of the hangover. Non alcoholic cocktails can be just as fun!
Learn how to mix your drinks like a pro, make delicious, homemade syrups and infusions and create your own flavor combinations.
Featuring fun presentation ideas and twists on the classics, get creative and serve your guests a cocktail they will remember – if they haven't had too many piña coladas!