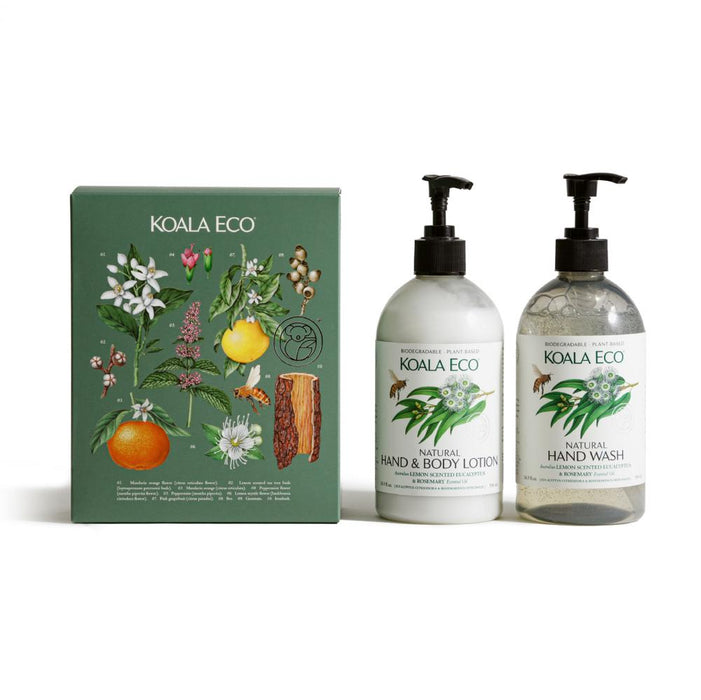 Gift Box - Hand Care (Lemon Scented Eucalyptus & Rosemary) - Koala Eco
500ml Lemon Scented Eucalyptus & Rosemary Hand and Body Lotion
500ml Lemon Scented Eucalyptus & Rosemary Hand Wash
Safe, powerful, plant-based made with Australian essential oils.
Kind to your family and the environment. Everything we make is: biodegradable, plant-based, never tested on animals, grey water and septic safe. We don't use: palm oil, dyes, masking agents, synthetic perfumes, chlorine, bleach, sodium laurel sulphates & phosphates.
NO NEW PLASTIC CREATED WITH THIS BOTTLE! 100% POST-CONSUMER RECYCLED BOTTLE AND RECYCLABLE! REUSE-REFILL-RECYCLE!