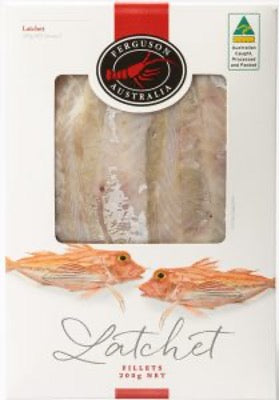 Frozen Latchet 200g - Ferguson Australia
South Australian Latchet is wild caught in the pristine waters of the Southern Ocean and unloaded in Port Lincoln. Latchet has white fillets with a firm texture.
Latchet can be deep fried, poached, oven baked, pan-fried, crumbed or grilled. Latchet is filleted fresh, packed and frozen all on the same day.
Frozen Fillets Skinless Boneless

100% PRODUCT OF AUSTRALIA