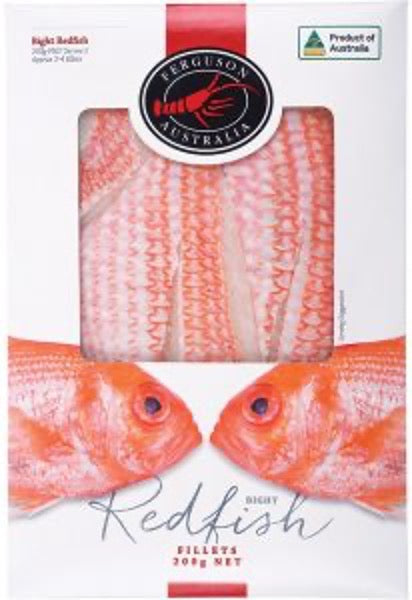 Frozen Bight Redfish (Red Snapper) 200g - Ferguson Australia
South Australian Bight Redfish(or Red Snapper) are sweet in flavour and high in oil content, making the fish rich in omega-3 'essential fat'. (Skin On Boneless Fillet).
The Ferguson family have been involved in the fishing industry on the beautiful South Australian coastline since the 1960s when Andrew's father, Robert Ferguson, gave up a life on the family farm for the adventure of a life fishing one of the greatest fishing grounds in the world. This is the home of the Southern Rock Lobster. Port Macdonnell, Robe, Beachport, Cape Jaffa and Kingston (SE), the towns of the South East as it was known – the Limestone Coast as it is now – are all known for the exceptional quality of their Southern Rock Lobster. Robert originally started fishing out of Cape Jaffa.
Ferguson Australia is 100% owned by the Ferguson family.