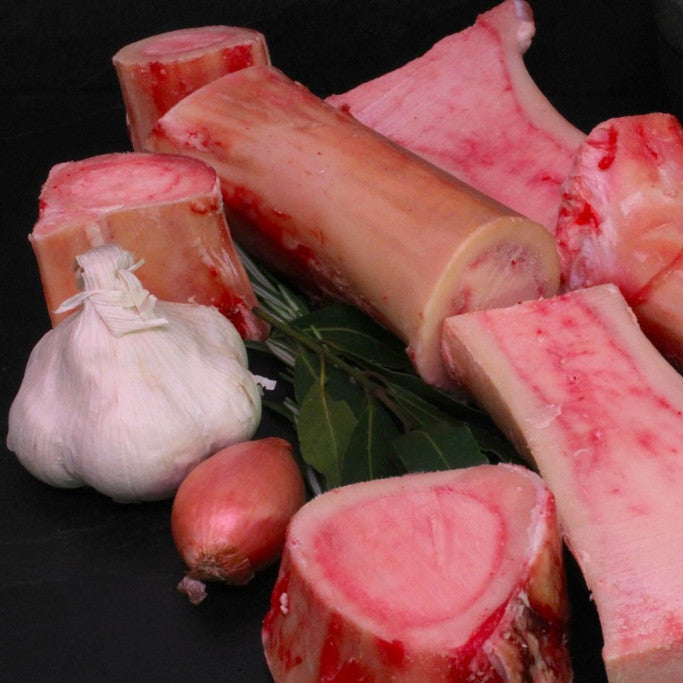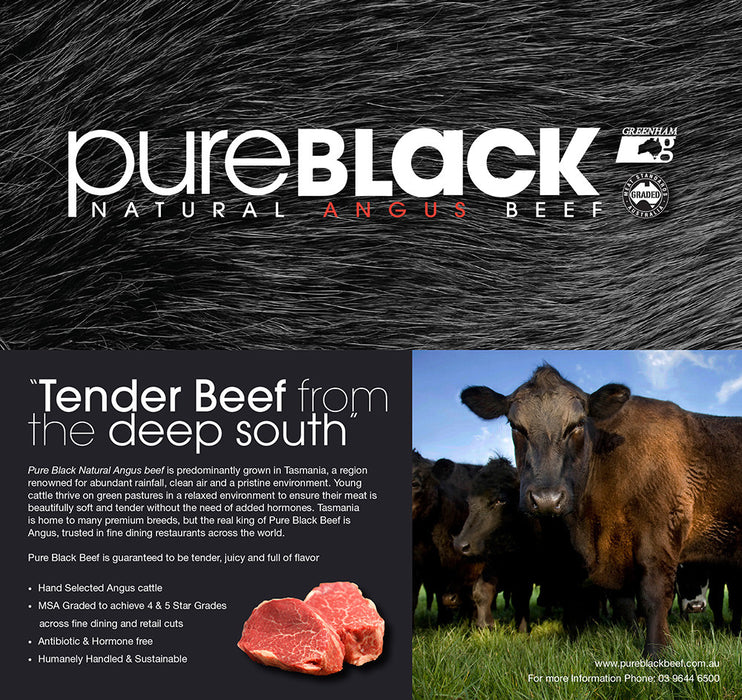 **FROZEN** Beef Marrow Bones 3-4pcs/pkt (2.0kg +/-) - Cape Grim Grass Fed
Beef Femur Bones, cut from our growth hormone, antibiotic free, grass fed Angus beef. Ideal for home-made broths and stock
**FROZEN PRODUCT**
About PureBlack Tasmanian Beef
All Pure Black beef comes from cattle grown in south eastern Australia -mainly Victoria, Tasmania and the lush south eastern corner of South Australia - where the temperate climate is ideal for high quality beef production.
Farms in this region are not as large as in other parts of Australia. Farmers are able to pay close attention to their smaller herds, producing cattle of superior quality.

And the smaller batches passing through the processing plant allow the highly trained staff to rigorously monitor quality standards.
Angus genetics are renowned for producing cattle with good marbling and growth rates.

European, tropical climate and dairy breed genetics are excluded from Pure Black.
Growth enhancers are never used and no therapeutic anti disease treatment is allowed during the life of the cattle.